Piping plays a central role in many industrial processes in chemical or petrochemical installations such as power plants, as it connects core components such as appliances, columns, vessels, boilers, turbines etc. with one another and facilitates the flow of materials and energy.
The importance of insulation
The basic efficiency and productivity factors of piping for the processing industry include energy efficiency, dependability and reliability under different conditions, in addition to the functionality of the process control, an appropriate structure that is suitable for the operating environment, as well as mechanical durability. The thermal insulation of piping plays a significant role in fulfilling these requirements.
Purpose of insulation
The functions of correct thermal insulation for piping include:
Reduction of heat losses
Cost savings
Reduction of CO2 emissions
Frost protection
Process control: ensuring the stability of the process temperature
Noise reduction
Condensation prevention
(Personal) Protection against high temperatures
Selection of pipe insulation
Generally, the best insulation is achieved using ROCKWOOL pipe sections. The sections are quick and easy to install. Their excellent fit and high compression resistant means pipe sections can be applied in a single layer without any additional spacers. They also have a lower insulation thickness.
Products
Load‑bearing mats, such as ProRox MA 520 ALU are applied in situations where the use of pipe sections is more difficult. ProRox wired mats are applied in situations where it is difficult or impossible to use pipe sections or load bearing mats. Note: Pipe sections and load-bearing mats offer the advantage that spacers are generally not required. Pipe sections and load bearing mats are applied more quickly without the interference of spacers.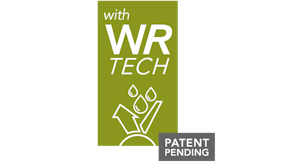 ROCKWOOL Technical Insulation has developed WR-Tech, an advanced water repellency technology based on a unique binder that repels water and has a low chloride content. ROCKWOOL Group recognises innovative solutions that create value for our customers and is keen to protect them. Patents are pending for the WR-Tech technology, and we take pride in and care of our patent portfolio worldwide.
ProRox mandrel wound pipe sections with WR-Tech
Corrosion under insulation (CUI) is a major issue in the industry and leads to higher maintenance costs and can cause pipe leaks or even ruptures. CUI of carbon steel can occur under all types of insulation but with the next generation ProRox pipe sections, we can mitigate the risks.

Why is ProRox mandrel wound pipe sections with WR-Tech the solution? It has the lowest water absorption, a quick release time and a durable performance.
Find your local product assortment
You are now on our global website. ROCKWOOL Technical Insulation provides customers in some countries local product assortments and several assets like catalogues and product datasheets in their local language. Choose your country to find all the local information and contact details of our technical sales consultants.